Show Results For Nobilero Hector Barbarossa - Hector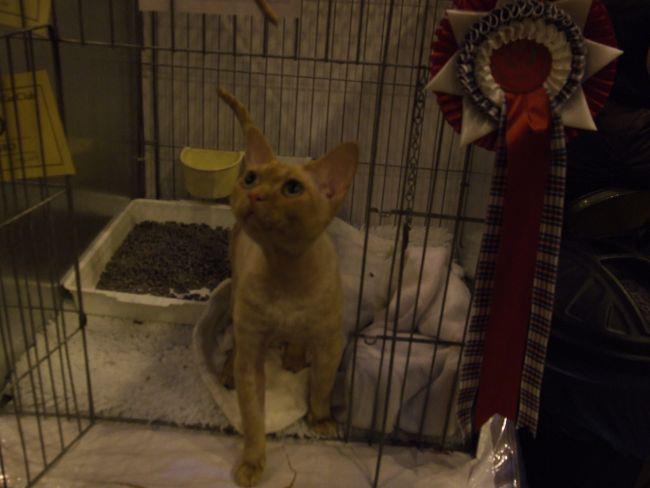 Northern Ireland Cat Club Show 1st March 2014.
Hector earned his second Grand Champion Cert at this show. We are awaiting the judge's report.
Northern Ireland Cat Club Show 2nd March 2013.
Hector won his first Grand Champion Cert and Best of Breed which was wonderful! Mrs Hartmen, the judge, remarked on his "well set ears. Good eye shape".
West of Scotland Cat Club Show. 15th December 2012.
Hector won his third CC here and the title of Champion! We were so pleased as there were some lovely cats at the show and a lot of Devons in assorted classes which was wonderful to see. The judge Mr Godfrey noted Hector's "lovely nature" and "short wedged, wide cheeked head". Hector got a catnip spider as a reward for such a great day and spent most of the afternoon rolling around on it!
Ulster Siamese and All Breeds Cat Club. 3rd November 2012.
Hector got his second CC and BOB at this show. Mrs Shingleton, his judge, felt he showed "very good maturity" and also liked his "strong muzzle and firm chin with good bite". Hector was very relaxed all day, happily lying on his back in people's arms and purring, making the day very enjoyable for us.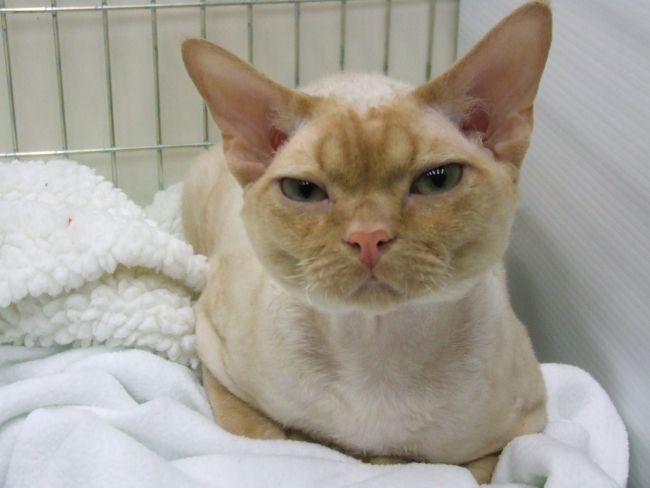 Erin Cat Club Show 1st September 2012.
This was Hector's debut show with us and for such a mischievous cat he behaved beautifully! He loved watching everything that was going on and getting attention from passersby. Hector won his first GCCF CC and was Best of Breed. Mrs Green, his judge, felt he was a "well balanced young boy" and we agree that he has a "lovely, short broad head... and real 'pixie' face".