Champion Cloudborn Amelie Fthreeps - Sandcat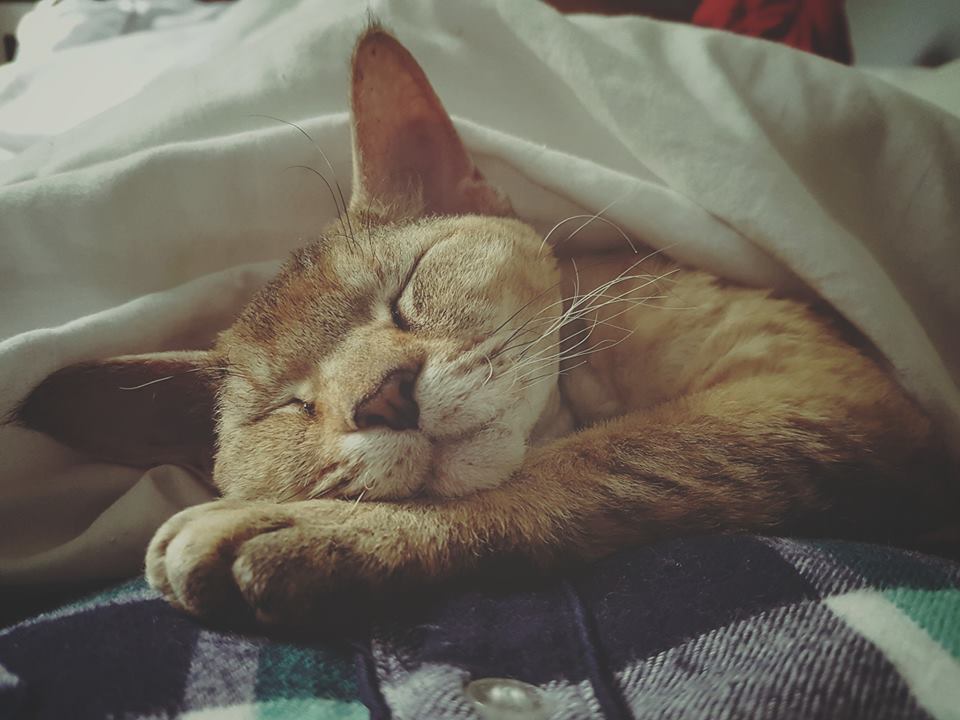 Tortoiseshell Tabby Devon Rex
Dam - Champion Cloudborn Eftwootsie-Too
Sire - Cloudborn Loves To Boogie
D.O.B - 28th July 2012
HCM scanned Negative 19th April 2014
HCM scanned Negative 23rd September 2015
PKD scanned Negative 23rd September 2015
CMS Normal as per vet DNA test 22 April 2016
Visit Sandcat's show results page here.
Sandcat is an absolute dream come true for us, having long admired Cloudborn Devon Rex and longed for one of our own. We feel so lucky to have this cheeky monkey of a Queen and are very thankful to Kate for allowing her to come to us. Sandcat is a particularly lively Devon, interested in everything and determined to be involved. She has a fascination with water and thinks nothing of standing all four paws squarely in a large water bowl, apparently unaware of her wet feet!
She is full of chat and as quick to scold us as she is to use her strong happy purr. Sandcat has a very healthy appetite and, like a hobbit, believes firmly in Second Breakfast. She also believes polishing off any leftovers in various cat bowls is her contribution to the housework. Sandcat has been shown and become a GCCF Champion. She was also Best of Variety Foreign section at the Northern Ireland Cat Club show in March 2014.
Sandcat has had two litters of kittens. Her daughter, DaddyO Dirty Gertie was selected as the best Devon Rex kitten in show at the Scottish Rex Cat Club show in August 2014 and overall Best Foreign Exhibit at the Lancashire Cat Club Show in March 2015. Sandcat has matured into a lovely Devon girl with a superb coat - short dense and very soft with a stable deep ripple. She has a true Devon wicked expression and matching naughty nature!