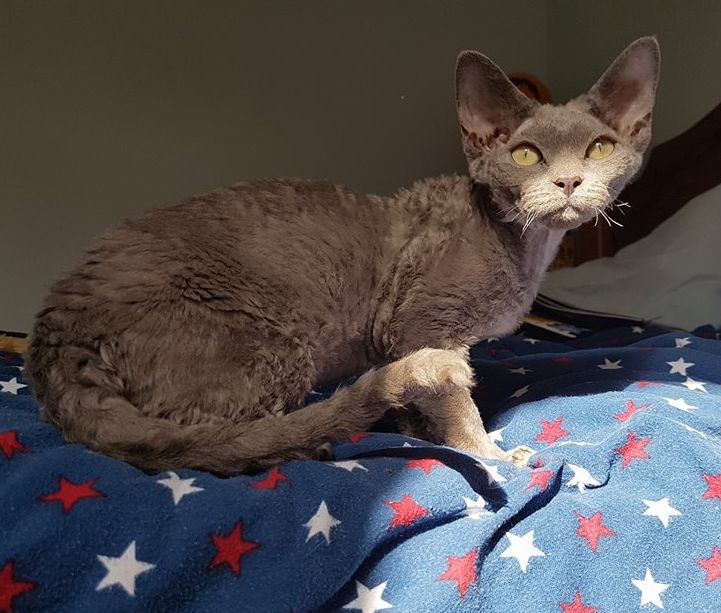 DaddyO Depth Charge Ethel - Stinkerbell
Blue Devon Rex
Dam - Grizabella Venus Hearttrap
Sire - Onaway Part-Time Lover
D.O.B. 24th October 2016
CMS Normal by parentage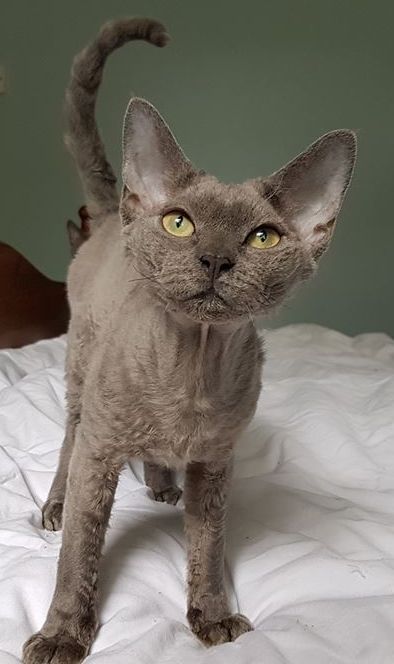 We had been looking forward to this litter for a long time and knew we wanted to keep a girl. There was only one girl in the litter and so it was an easy choice to keep Stinkerbell! She has a beautiful old Devon pedigree on both sides and it is very exciting to bring them together. As we expected, she has an excellent coat - stable, very soft and very well rexed.
In terms of personality, Stinkerbell has the very sweet, gentle, usually well behaved traits of each of her parents. She is not very demanding for a Devon and loves all our other cats. She absolutely loved the next litter of kittens we had and was constantly playing or snuggling with them. She does love pulling things off the clothes horse but generally is quiet and calm.
She will be going to her first cat show this winter and we then hope she will have kittens in early 2018.