Grizabella Venus Heartrap - Lollipop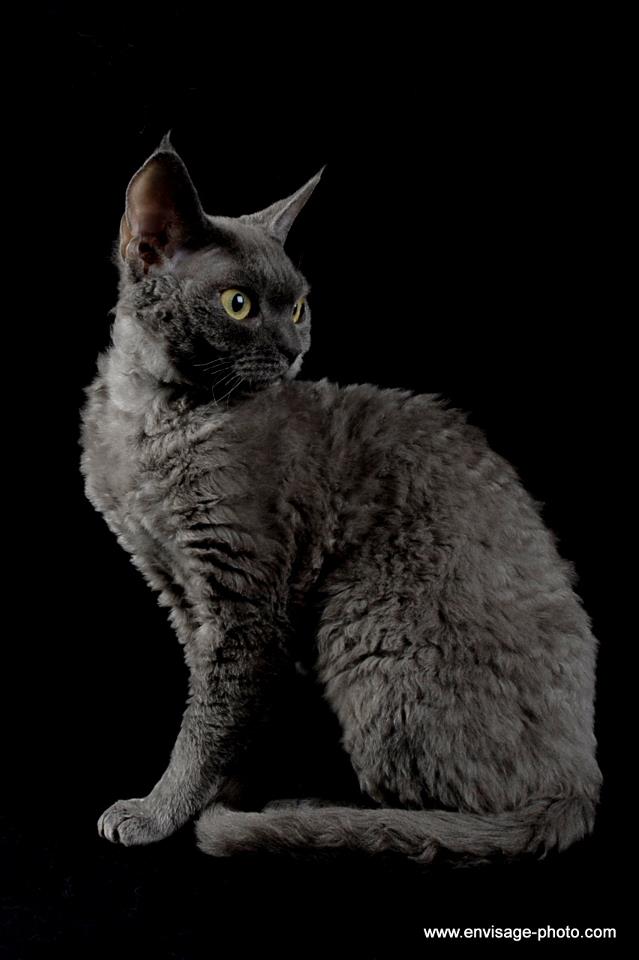 Blue Smoke Devon Rex
Dam- Grizabella Calamity Jane
Sire - Rexellence Black Again
D.O.B. - 12th September 2011
HCM scanned Negative 23rd September 2015
PKD scanned Negative 23rd September 2015
CMS Normal as per vet DNA test 04 January 2017
It has always been our dream to breed Devon Rex and we have waited a long time for the right girl. We very much hoped to be able to start our Devon breeding off with a Grizabella girl and we are very grateful to Bella Challis of Grizabella Devon Rex and everyone else who helped make our dream come true.
Lollipop is a lovely girl with a very stable coat and a very 'Grizabella' look. She has a wonderful nature and has us totally wrapped around her little paw of course. Even by Devon rex standards, Lolli is exceptionally gentle although she is not shy about grumbling if we get something wrong! Unusually for a lot of Devons, she is not at all greedy and in fact is quite picky about her meals which keeps us on our toes. She has been shown once with TICA. She did well at this show - if kittens could earn titles Lolli would have become a Grand Champion at her debut show!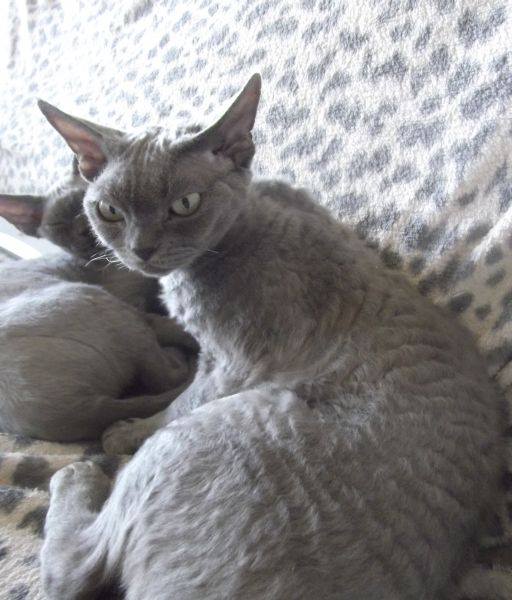 Lollipop has had two gorgeous, healthy litters with Ch. Nobilero Hector Barbarossa and one litter with Onaway Part-time Lover.. She is an excellent mother with endless patience and cuddles and is a very willing nanny to anyone else's kittens she can find! Their daughter DaddyO Hotpot was selected as Best Foreign exhibit at the 2015 Northern Ireland CC show. The beautiful photo of Lollipop was taken by Envisage Photography.