Onaway Part-Time Lover - Frankie

Sire - Sangeorge Chasemechalie
Dam - Onaway One Love
D.O.B. 9th July 2012
HCM scanned Negative 23rd September 2015
PKD scanned Negative 23rd September 2015
CMS Normal as per vet DNA test 22 April 2016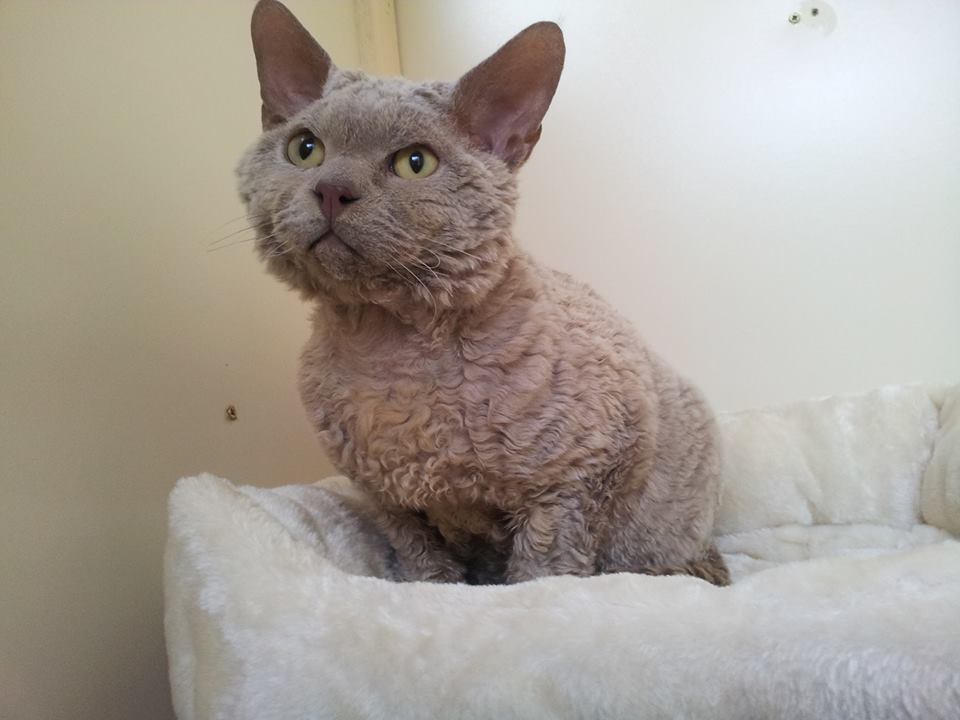 For quite a long time, I had been hoping to be allowed to use Frankie, or his father Charlie, for stud service for one of my girls. To actually be allowed to bring Frankie to join our family as a working boy is an unbelievable stroke of luck and I will always be so grateful to his breeder, Diana Read, for parting with her much loved boy.
Frankie has a wonderful old pedigree and curls to die for. I am very much hoping to see some of his coat qualities passed on our kittens. He is a solid, good sized boy with lots of qualities I like. Despite having the desired grumpy 'Devon expression', Frankie is a very lively, playful boy who seeks attention and affection. He will literally roll head over heels to charm us and is quick to flash his curly tummy. He also enjoys sitting watching the birds visiting the feeder.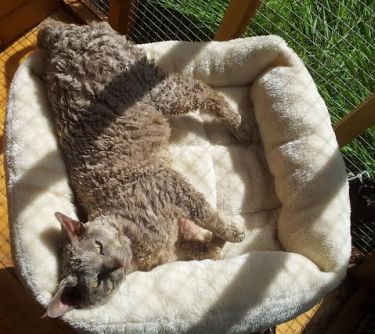 Frankie loves the ladies and is very kind to his girlfriends. He is attentive and snuggly with them. He has given us kittens with extremely sweet natures, good soft coats and "Frankie feet" - big paws as babies!